Get link

Facebook

Twitter

Pinterest

Email

Other Apps
More people are spending time at home this year and with that comes more time spent cooking in the kitchen. Cooking more often is not a bad thing – it is a great incentive to make food gifts for the holiday season. It is also a great place to start when you need a useful, yet thoughtful gift idea for your favorite person. With that in mind, I created this gift giving idea guide for families, moms, dads, kids, and friends based on presents I've personally gotten from or for my kitchen and love or are on my Wish List to Santa.
Save this list of thoughtful gift ideas to your Pinerest boards for later! Share it with your friends!
A collection of favorite family recipes – I got this as a newlywed from my mother in law and like that I can share those recipes with my family and friends, as well as add my own. This wood farmhouse recipe box comes with blank cards and features a slot in the top for a recipe card or your phone when you're making a Lazy Budget Chef recipe 😉 . If you'd rather computerize it because handwritten cards don't have spellcheck (or is that just me?) consider this Personalized Family Recipe Cookbook 3 Ring Binder by sunbuds (Disclosure: I am including affiliate links for your convenience.)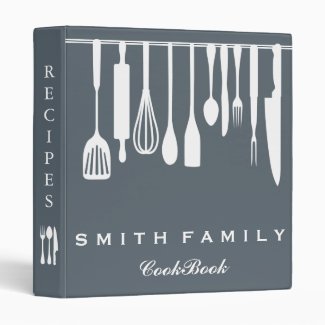 I use my FoodSaver Advanced Design Vacuum Sealer like this one so often for breaking up big buys a cheap meat into meal size portions for the freezer, freezing and sealing just about everything, and vacuum sealing dehydrated food in mason jars to extend their shelf life, that I gave Foodsavers as family gifts last Christmas. It comes with one roll of BPA free plastic you can use to vacuum seal food. If you want to skip the disposable plastic altogether, the Food Saver comes with a hose you can use to vacuum seal food into mason jars you already have. If you already have a FoodSaver, you can buy FoodSaver regular-or wide mouth jar sealer (learn more about it here) attachment you can kiss the disposable plastic rolls goodbye!
Homemade jam – One of the nice things about canning homemade jam is that it can get you out of a jam when you need a gift exchange idea! My Homemade Cranberry Pineapple Jam recipe is festive and unexpected because it uses fresh cranberries and easy because you can use frozen or canned pineapple if you don't have the time to slice and core a fresh pineapple. (It's OK. I won't tell.)
Honey Bee microwavable soup bowl cozy Keep your fingers cool while removing hot items from the microwave or from freezing while eating a bowl of ice cream! This handmade bowl cozy is is made from 100% cotton. It is microwave safe, fully reversible, and available in several prints if bees aren't your thing.
These Reusable Beeswax Wraps and Silicone Stretch Lids by Urban Green are an extremely popular way to keep food fresh without plastic wrap that never sticks to anything but itself.
Homemade Peppermint Gingerbread Cookie Balls – are one of my recipes that are sure to please. I know because I am often asked for, "more please!"
We got this exact Aerogarden Harvest as a family gift last year. It is a perfect way to grow herbs, salad greens, and vegetables in a house with very little natural light during the winter. While everyone was making sourdough bread last winter, we were enthralled with gardening in our Aerogarden.
This homemade savory meat rub is traditionally used on poultry but I am here to tell you that it also goes well with just about any meat or vegetable under the sun.
Personally, I never met a gift basket I never liked and the Harry and David's Tower of Treats Signature Holiday Gift Set is the best because it has all of Harry and David's greatest hits! It includes Harry and David's famous pears, Moose Munch Popcorn, truffles, chocolate covered cherries, and gourmet mixed nuts.
My local David's Tea is my favorite place to treat myself to loose leaf tea. Why not a pair one of their lovely loose teas with this Perfect Tea Infuser which is specially designed to keep small tea leaves in the infuser and not in your brewed tea.
I got a this exact Nesco Food Dehydrator for Christmas and it has already paid for itself in the amount of food we were able to preserve from our garden and making our snacks – including dog treats! In our research, the Nesco dehydrator came out on top. It comes with 5 trays with the option to expand to more, a top-mounted fan for more even drying, and an adjustable thermostat from 95-to-160 degrees (F) which allows you to dry everything from herbs to meat jerky. The recipe book, 2 mesh sheets for drying small items like berries and herbs, and 2 solid sheets for fruit roll ups are helpful too.
If you have a craft beer lover who likes to buy their brew in a glass growler consider making them my insulated growler caddy from my DIY blog Condo Blues or if you'd rather buy than DIY, consider this insulated lace up growler tote that inspired me to make my own.
Mulling spices – The best mulling spices I have ever tasted are these exact William Sonoma Mulling Spices I got for Christmas. They taste excellent in all sorts of fruit juices (cranberry juice, orange juice, and apple juice are my favorites to use with them,) I have steeped these mulling spices in a tea ball along side black tea to give it tasty interest, and oh, yeah, they taste lovely in a warmed red wine. Pro Tip: It is much easier and less messy to mull spices in juice or wine in a mulling spice ball like this kind in your slow cooker or pot on the stove because trying to ladle your beverage into glasses while trying to dodge floating spices is a hassle.
This Sound the Alarm Fire Truck Hot Sauce Gift Set is just the thing for the hot sauce lover in your life. It includes 6 hot sauces ranging from sweet and spicy to habanero hot! Or consider this Make Your Own Hot Sauce Kit that allows your favorite foodies to create up to six hot sauces to their specific taste.
This Cute Personalized Cupcake Apron by colorfulgalshop just thing for your favorite baker! Maybe they will bake you cupcakes as a thank you (here's hoping.)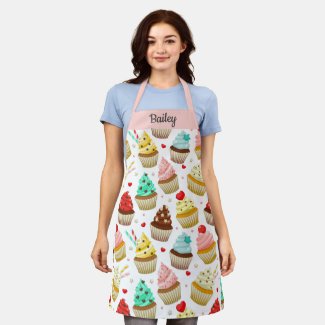 Looking for more thoughtful gift giving ideas? Check out the following options - and more! - below!
Did you like this post? Get more like it by subscribing to the Lazy Budget Chef RSS feed or by subscribing to Lazy Budget Chef by email.
Get link

Facebook

Twitter

Pinterest

Email

Other Apps